Bible Articles
God and Harvey: A Lesson in Parenting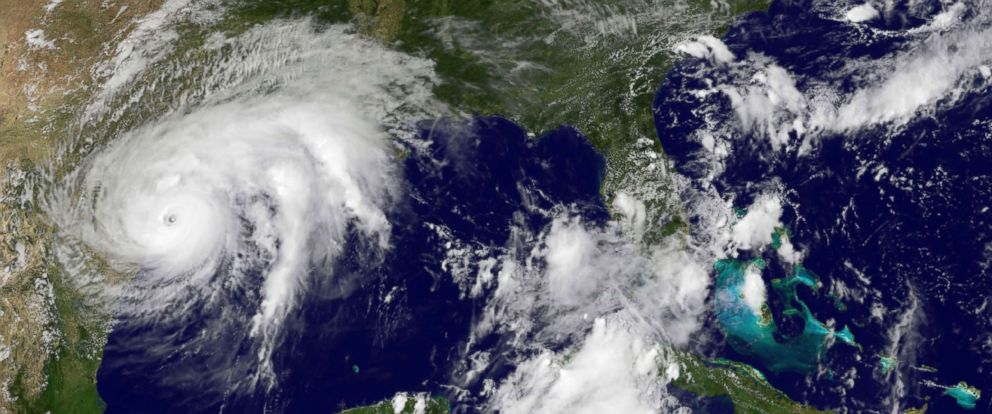 A challenge faced by many parents is to smother children in overprotection. In the educational world, the term "helicopter parent" has come to represent a mother or father who must be present at all activities and involved in every decision a school makes regarding the child. Any departure a teacher or administrator makes from what the parent deems best is met with anger and vitriol. Such emotion is understandable; no one wants to see their children hurt. Still, a child raised in this environment will suffer; therefore, parents must be on guard. To fight a child's every battle and defend a child when the situation should bring discipline is to raise a child who will become a weak adult. Finding the right balance between providing help or standing aside is difficult for any parent concerned about their children's success.
For the past few weeks, the eyes of the nation and world have been on the Houston, Texas area. Hurricane Harvey made landfall with Category 4 force and drenched Texans with once in a lifetime floods. In his wake, Harvey left death and destruction. While some have publicly lauded their faith as the way they survived Harvey's pain, others have questioned how a loving God could allow a disaster of this nature to occur. To answer this question, one must understand the parenting style of the Father in Heaven.
God is concerned with every aspect of life on earth. David showed understanding of this point when he wrote, "O Lord, you have searched me and known me! You know when I sit down and when I rise up; you discern my thoughts from afar. You search out my path and my lying down and are acquainted with all my ways" (Psalm 139:1-3 ESV). Human suffering and pain are certainly a part of the Lord's concern; thus, the question: "How can a good God allow destruction when He has full power to stop it?" Springing from this question is the charge that since God does not stop it, perhaps He is not so good after all. To fall prey to such reasoning is to miss an essential element of God's parenting style.
A wise parent understands that some negative situations will ultimately have good consequences in the life of a child. When a child does wrong, no loving parent enjoys the discipline that must ensue; yet, they understand it is absolutely essential: "Whoever spares the rod hates his son, but he who loves him is diligent to discipline him" (Proverbs 13:24). The discipline received in youth helps to remove the problems that would wreak havoc in adulthood. On other occasions, a parent must stand aside and allow hurt to happen, even when it could be stopped. An example of such an occasion is when a child's friends cause emotional pain. While the parent could join in the situation by rebuking the offending child or calling the offender's parents to task, wisdom dictates that this bad situation is a good learning opportunity in teaching how to deal with others. If a wise parent is capable of making such decisions, then certainly God knows when to be actively involved and when to stand aside and allow learning to take place (cf. Matthew 7:11)
The New Testament writer James sheds light on the question at hand: "Count it all joy, my brothers, when you meet trials of various kinds, for you know that the testing of your faith produces steadfastness. And let steadfastness have its full effect, that you may be perfect and complete, lacking in nothing" (James 1:2-4). The testing of one's faith comes in a variety of ways, including unexpected natural events. While God could be like the helicopter parent trying to shield a child from any danger, He instead allows difficulties to proceed so that faith in Him can be bolstered. As noted earlier, several who were impacted by the most recent hurricane stated that it was their faith that sustained them. They allowed the truth recorded in James to have a real impact on their relationship with God. Through this, their Father God helped bring them to grow in spiritual maturity.
Ultimately, through events of this kind our Father in Heaven teaches that life on earth is no paradise. While future generations did not inherit the sins of their father Adam, they have followed in his tragic example of wickedness: "Therefore, just as sin came into the world through one man, and death through sin, and so death spread to all men because all sinned" (Romans 5:12). Sin ended the paradise of Eden and, where there is no paradise, there is tragedy. Tragedies aid in reminding humans that there is something better than life on this earth and that this life should never be viewed as the final destination. The devastations of Harvey highlight the Lord's teaching on this matter: ""Do not lay up for yourselves treasures on earth, where moth and rust destroy and where thieves break in and steal" (Matthew 6:19). Instead, the wise child of God spends the time of earthly exile laying up treasures in the homeland of Heaven. Even while living in the midst of tragedy, the faithful know that something better awaits; they know that there will be no devastations in the eternal home with their Father. Hymnist Frederick Lehman summed up this sentiment after experiencing difficulties in his own life. Though the words of the old song No Disappointment in Heaven may be somewhat dated, its message is crystal clear:
There'll never be crepe on the doorknob,
No funeral train in the sky;
No graves on the hillsides of glory,
For there we shall nevermore die.
While earthbound, one will never fully understand the intricacies of God's plans; however, there should never be doubt that God is good. Tragedies will come, but God will sustain. Deaths will occur, but the immortal soul of the faithful will remain safely in the hands of its Maker. While prayers and aid could and should be offered for those dealing with Harvey's aftermath, may all learn the lessons from this event as God intends. May faith increase maturity as the desire for Heaven becomes stronger; indeed, may all remember that the Father really does know best.